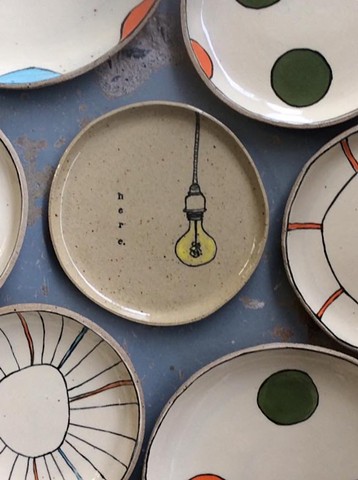 My intent is to make functional or decorative pieces that bring joy into everyday life. I strongly believe that every piece made by hand, with love and good craftsmanship, brings much needed nourishment. There is a great satisfaction in being able to transform soft lumps of clay into different forms.
I am constantly inspired by the objects that surround us in our day to day lives; by the moments that come and go. It is a great pleasure for me to catch that moment and make it live over and over again on a piece of pottery.
I find beauty in simple shapes and I try to give them deeper meaning. Catching a smile on someones face while they look at my pieces is truly a wonderful reward and an endless source of motivation.