ABOUT

Nevena Tadic is a ceramic artist living and working in Vancouver, Canada.
Her work in ceramics incorporates hand built or wheel thrown functional or decorative pieces painted with slips and underglazes. Exploring new forms and techniques, she finds inspiration in events or objects from everyday life.
She currently creates full time in her Vancouver studio where she also teaches pottery classes.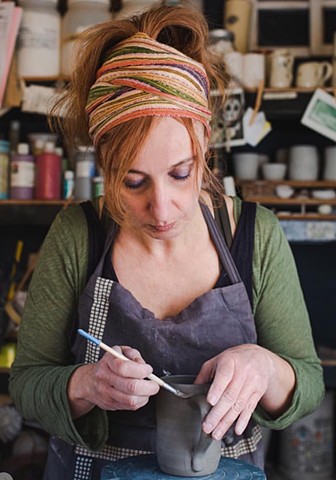 Photo by Danielle Campani